Digital citizenship continues to be an issue of major importance. And as we learned from this week's chat with Patrick Maze, the issues surrounding digital citizenship extend beyond students and teachers. One of the issues Patrick discussed was the potential backlash that can be raised by parents if they find a picture on social media that they deem to be offensive. Considering the uproar that was raised surrounding the beer discussion, I decided to focus my blog post around this idea.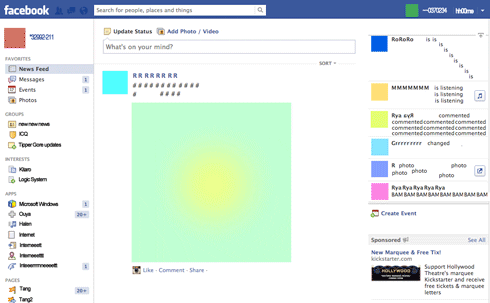 Elizabeth Thoman states in her article, "from the clock radio that wakes us up in the morning until we fall asleep watching the late night talk show, we are exposed to hundreds – even thousands – of images and ideas not only from television but also from websites, movies, talk radio, magazine covers, e-mail, video games, music, cell phone messages, billboards – and more. Media no longer just shape our culture.. they ARE our culture."
If we can agree that the media is our culture (and I do agree), then is seeing a picture of someone holding a beer on Facebook really that much different than seeing that happen in real life? And since we are adults, I see no issue with a teacher enjoying an adult beverage in a responsible manner.
Furthermore, Thoman goes on to say "Teens today have no memory of life without television; kindergarteners know only a world with cell phones, laptops, instant messaging and movies on DVD. To ignore the media-rich environment they bring with them to school is to shortchange them for life." Because our students are so comfortable with technology, the interactions online feel as common and natural as "real life" interactions that we grew up with. Therefore, we would be doing a disservice to our students to disallow the use of technology in their assignments and daily lives.
Now if we are to allow students to engage this further access to technology in the classroom, we need to do our part to make sure they are digitally literate and prepared. Mudita Kundra states: "For students to be digitally literate, they not only need to learn how to use technology, but to be critical of the information they gather. Students are exposed to information digitally—articles, statistics, videos. They require explicit instruction that information might be old, biased, fake, illegal, or discriminatory."
To wrap up these thoughts, digital citizenship certainly has a place in the classrooms, not as a one-off but as an ongoing thought process.
As the knowledge of students, teachers, and parents continues to grow, we hopefully can move past the stigma of seeing a picture on social media and understand social media is now just an extension of our real lives.
Any thoughts that you have on the subject I would love to hear.