In year's past, when I was in high school, literacy was defined as being to read and write. The Internet was just in the infancy of its popularity and was in no way consumed the way it is now. Furthermore, we had no idea what "fake news" was and instead we accepted what the news told us as truth.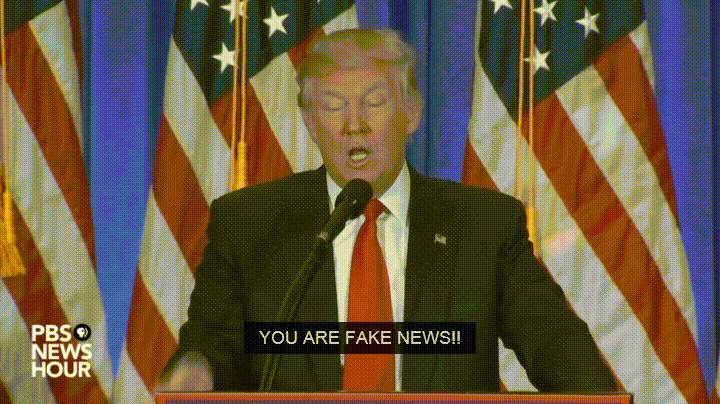 However, much has changed since then. Today's students are always connected to the Internet, their online presence is simply an extension of their "real" lives. As well, the way news is consumed has changed a great deal as well so students can no longer accept what they see/hear as truth. Therefore, being literate has now changed a great deal. In addition to simply being able to read and write, students must be digital and media literate as well.
David Rosen, in his article, describes digital literacy as something that "involves reading widely, keeping informed, knowing when and how to be critical and when to embrace new information, new ideas." The idea of critical thinking is vitally important to digital literacy and literacy as a whole. As teachers we must move past the idea of thinking that critical thinking is something that can be taught in two lessons and instead understand it must be the basis for all learning.
If we cannot teach our students how to understand whether something is real or fake, and how to determine the bias, then what are we doing?
Mudita Kundra furthers this point in the same article when she states "for students to be digitally literate, they not only need to learn how to use technology, but to be critical of the information they gather. Students are exposed to information digitally – articles, statistics, videos. They require explicit instructions that information might be old, biased, fake, illegal, or discriminatory."
A further extension of digital literacy is the idea of becoming media literate. The following Common Sense Media article describes media literacy as "Media literacy is the ability to identify different types of media and understand the messages they're sending. Kids take in a huge amount of information from a wide array of sources, far beyond the traditional media (TV, radio, newspapers, and magazines) of most parents' youth." Furthermore, the article continues on to say "The digital age has made it easy for anyone to create media. We don't always know who created something, why they made it, and whether it's credible. This makes media literacy tricky to learn and teach. Nonetheless, media literacy is an essential skill in the digital age."
As you can see, the need for reliable and effective literacy programs are vitally important. The consumption of media is continually evolving, and if we can continue to grow our students into critical thinkers, then we will have done all we can for them.